Advancements in the world of dentistry have made it possible to solve issues related to missing teeth. There is a wide range of services offered to tackle this issue. Dental implants are the most preferred choice amongst them. They not only replace the crown but also your tooth root. 
Our dentists at Airdrie Springs Dental are committed to educating their clients and have answered all your dental implant questions in this blog. Let us take a look.
What are Dental Implants?
Before jumping into the details, we must first obtain a clear understanding of dental implants. Dental implants replace your entire root structure so that they can mimic your original tooth root. They will be surgically drilled into your jawbone by your Airdrie dentist. They act as the anchor for the crown that is going to be placed now.
These artificial implants provide a solid foundation and over time integrate with your jawbone. They become a part of your natural dental anatomy. This makes a dental implant the ideal tooth replacement option.
How Much Do Dental Implants Cost?
Now that we know what dental implants are, let us move on to dental implant costs. The cost of dental implants in Airdrie depends on several factors some of which have been listed below.
The area where you reside
Your oral condition
Total number of implants you need
The type of product used for the procedure
Cost of the crown
Cost Of abutment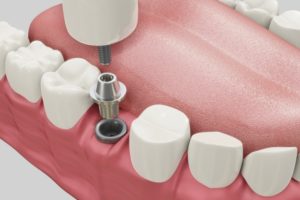 If you require multiple implants, then you must consult your
Airdrie dentist
for the exact estimate. 
It is advisable to not worry about the cost of dental implants. There are several benefits associated with them and they far surpass the dental implant cost.
These implants improve your oral health and prevent further infections. 
A simple implant can save you from undertaking expensive dental surgeries later on. Bid adieu to all your worries about dental implant costs. Consult your dentist in Airdrie to get these implants today! 
Are These Implants Worth The Price?
Your favourite Airdrie dentist has enumerated some benefits associated with these implants. This will help you to understand if the cost of dental implants is worth it!
They can help you smile wide without any fear and boosts your confidence.
They resemble your natural teeth in both their appearance and functioning.
They protect you from additional bone loss
They act as a solid source of foundation for your adjacent teeth as well.
We hope this blog helps you to make a more informed decision. Looking for the best dental implant procedure in Airdrie, AB? Get in touch with our Airdrie Dentist and enjoy our premium dental care services. 
Dental emergency care is also available in Airdrie spring Dental. 
Schedule an appointment online today or call our dentist Airdrie office on (403) 948-3575 for all your full mouth restoration in Airdrie.