THE PREMIER COSMETIC DENTISTRY CENTER IN AIRDRIE
Do You Need Cosmetic Dental Work In Airdrie?
Our experienced team of cosmentic dentists will see to it that you leave with a brighter smile. Thanks to advances in cosmetic dentistry, everyone can have a great smile. Cosmetic treatments are more popular and available now than ever.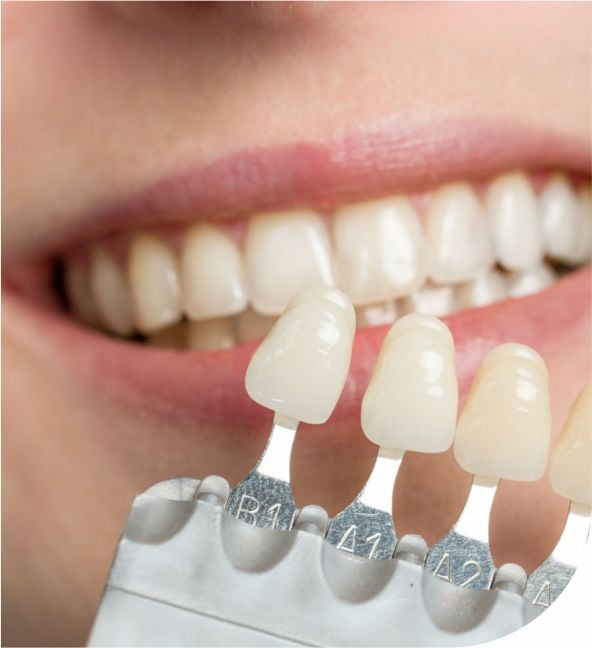 Enhancing Your Smile with Airdrie Cosmetic Dentistry Services
With Airdrie cosmetic dental services, you can have a smile you'll be proud to show off. Improve your dental health. Improve your self-confidence. Our comprehensive range of aesthetic dental procedures at Airdrie Springs Dental is available, from cavity fillings to replacing missing teeth. To schedule a consultation for all of your cosmetic dental needs, call our Airdrie cosmetic dentist office at (587) 905-0825 or make an appointment online.
Cosmetic Dentistry Services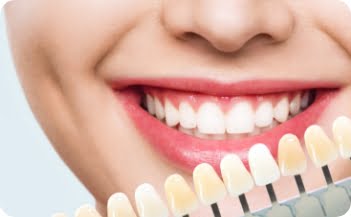 Porcelain Veneers
What if you could visit the dentist and leave looking radically different?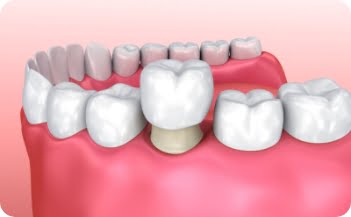 Crowns
Crowns are used to protect, cover and restore the shape of your teeth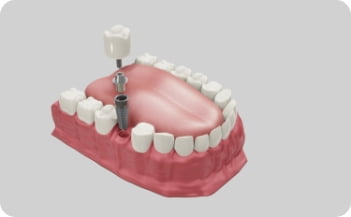 Dental Implants
The long-lasting solution for restoring missing teeth is dental implants.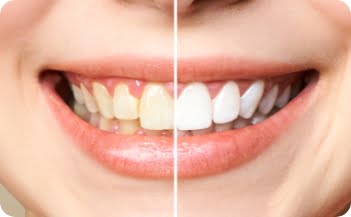 Tooth Whitening
In order to reach the tiny pores on your teeth, where tiny discoloration particles hide, we utilize specially formulated whitening gels.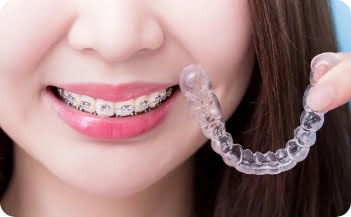 Invisalign and Orthodontics
Here in our Airdrie family dental practice, Airdrie Springs Dental, we provide orthodontic procedures and braces for adults, teenagers, and children.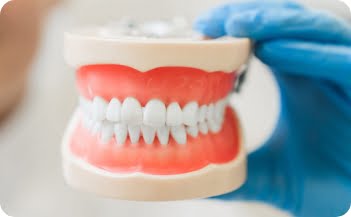 Full Mouth Restoration
All teeth receive various restorative therapies during a full mouth restoration surgery.
What is Cosmetic Dentistry?
The term "cosmetic dentistry" is typically used to describe any dental work done to enhance the look of the teeth, gums, and/or bite. It generally focuses on enhancing the appearance of the teeth in terms of color, position, shape, size, alignment, and overall smile.
Types of Cosmetic Dental Procedures

Cosmetic Teeth Whitening
A great approach to improve the appearance of your smile is cosmetic tooth whitening (also known as bleaching), which is a quick, non-invasive dental procedure used to improve the color of tooth enamel.

Cosmetic Dental Veneers
Cosmetic dental veneers can make a smile more aesthetically pleasing and safeguard the tooth's surface from harm. Composite and dental porcelain are the two main types of materials utilized to create a veneer.

Cosmetic Dental Implants
General dentists may recommend that you visit a dental health professional on a regular basis. This will help to reduce the chances of developing oral diseases and injuries.

Cosmetic Dental Crowns
Dental crowns are caps that are affixed to broken teeth. When fillings are ineffective, crowns are used to protect, cover, and restore the contour of your teeth. Metals, porcelain, resin, and ceramics can all be used to create dental crowns.

Cosmetic Teeth Shaping
In order to alter the form, length, or surface of one or more teeth, a cosmetic dentistry procedure called tooth reshaping, sometimes known as dental contouring, involves the removal of small portions of tooth enamel (the tooth's outer layer).

Cosmetic Tooth Bonding
To fix a decaying, chipped, broken, or discolored tooth, a tooth-colored composite resin is applied using a dental bonding technique. Bonding can be completed in one visit, as opposed to veneers, which must be created in a lab and require a unique mold to get a correct fit.

Cosmetic Orthodontic Treatment
A specialized form of dental care called cosmetic orthodontics aims to adjust an incorrect bite by realigning the jaw and teeth.
Cosmetic dentistry Fixes a Wide Range of Issues, Including: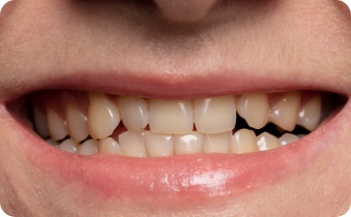 Yellow, Stained, or Discolored Teeth
When you visit a cosmetic dentistry professional, like the team at Airdrie Springs Dental, you have more teeth whitening options. Dentists can recommend the best procedure to transform discolored teeth into a bright smile. Your dentist can recommend teeth whitening, composite bonding, veneers, or implants.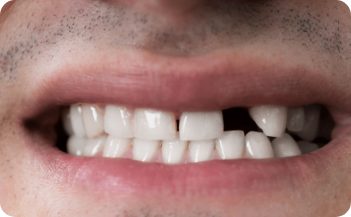 Missing Teeth
You can get a perfect smile with a cosmetic dentist in Airdrie. Dentists can recommend implants, which are false teeth fixed to the gum tissue via screws and crowns to replace missing teeth.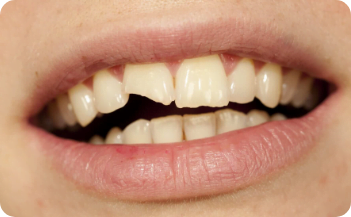 Chipped, Cracked, or Broken Teeth
Dental veneers, crowns, and dental bonding are a few common treatments for broken or chipped teeth. Composite bonding is another name for dental bonding. Because it involves the use of composite resin that is tooth-colored, it is typically a great alternative for front tooth repairs.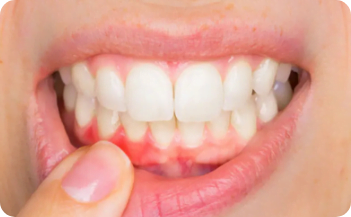 Receding Gums
Gum contouring, a quick operation, can address the problem of receding gums. This frequently includes extracting a small graft of tissue from the roof of the mouth and utilizing it to cover exposed tooth structures.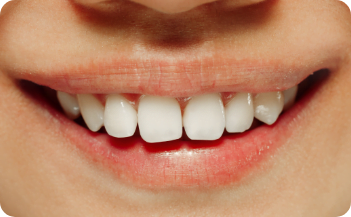 Overbites
Many individuals who have overbites first have the problem as children, which frequently results in cases that are more complicated. Your dentist will evaluate your overbite during your session and recommend a course of treatment. Remember that the overbite may require up to two years to completely correct. Your dentist may suggest one of the following procedures treat your overbite: removing baby teeth to allow room for adult teeth to erupt properly, a retainer, braces, surgery, or permanent tooth extraction.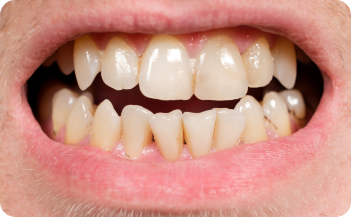 Crooked Teeth
Cosmetic dentists can straighten teeth using a range of techniques, such as dental veneers, dental bonding, regular braces, and invisible braces. While most of these alternatives are provided by cosmetic dentists, depending on how difficult the situation is, an orthodontic procedures may be required.
Benefits of Cosmetic Dentistry Services
A beautiful smile can make a huge difference. There are several reasons why people choose cosmetic dentistry.

Improved Appearance
While increasing your appearance is not the only advantage of cosmetic dentistry, it is undoubtedly one of the first ones you'll notice and value after receiving any treatments.

Improve The Alignment Of Your Teeth
Having to deal with crooked teeth can be uncomfortable. If your teeth are not aligned properly, you may have a jaw problem, require braces, or need something else. Some well-known cosmetic dentistry operations can help you get rid of your jaw pain and other discomforts.

Oral Fitness
A firm, durable material called a veneer is applied to the teeth as a sort of dental treatment. Since they are resistant to discoloration and deterioration, veneers are fantastic for your overall dental health. They guard teeth against plaque and bacteria, prevent decay, and may even correct an uneven bite caused by gaps or misaligned teeth.
Is Cosmetic Dentistry Necessary?​
For those who want to look better when they smile, cosmetic dentistry is essential.
Is Cosmetic Dentistry Right For You?
Talking with your dentist first is the best way to find out if cosmetic dentistry is something you should have done. A conversation with your cosmetic dentist will enable them to help you learn about the best treatments for all of the areas of your smile, including teeth whitening, teeth cleanings, veneers, and implants.
How To Find The Right Cosmetic Dentist?
Talking with your dentist first is the best way to find out if cosmetic dentistry is something you should have done. A conversation with your cosmetic dentist will enable them to help you learn about the best treatments for all of the areas of your smile, including teeth whitening, teeth cleanings, veneers, and implants.
Why Choose Airdrie Springs Dental As Your Cosmetic Dentist In Airdrie, Alberta?
Airdrie Springs Dental specializes in a wide range of treatments including cosmetic dentistry, implants, and implant-retained dentures. We have modern dental hygienist chairs and state-of-the-art facilities.
Cosmetic dentistry is one of the many different dental services we offer to our patients. If you're looking for a new dentist in Airdrie, you've come to the right place! We look forward to serving you and your family. Call us and book a dental appointment today!
FAQs About Cosmetic Dentistry