Airdrie Springs Dental wins Gold in the Dentists Category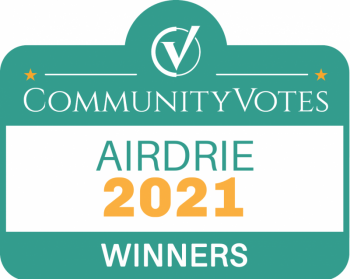 Airdrie Springs Dental has won Gold in the Dentists category at the in The Community Votes Airdrie 2021 Campaign. This is a great achievement for our dental office. Both our dentists Dr. Hubert NG and Dr. Cheralyn Thornsen are the most loved and reliable in Airdrie. Accurate diagnoses, top-notch treatment quality, friendly behavior, and expertise make them the patients' favorites.
Our dentists and other staff have always considered the patients to be a part of the big Airdrie Springs Dental family. Never really thought that our effort and time will pay us back by getting voted as the best dentist in town. We want to thank everyone who took the time out of their busy schedules to give us this support. It means the world to every professional working at our dental office. Our dentists assure you to keep growing in the professional field and work on every aspect for betterment in the days to come. We want to share the feeling of winning this contest with everyone who has visited Airdrie Springs Dental. All of you make us what we are today!