Your Airdrie Springs Dentists wonder – did you know that:
Crocodiles don't brush their teeth, but they have a symbiotic relationship with a little bird called the Plover that picks their teeth for bits and pieces of leftover food.
Rabbit's teeth never stop growing. They keep them worn down by gnawing on hay, bark, and other hard foods.
Ants can lift up to 50 times their body weight using their mouths.
While we cater to human beings in our Airdrie dental office – it's important to realize that ALL species of creatures have to pay attention to their oral hygiene! th
U.S. consumers buy 14 million gallons of toothpaste each year, but that doesn't mean that everyone is brushing their teeth the way they should!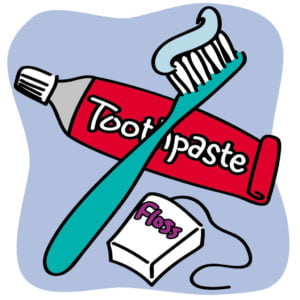 Brushing for 2 full minutes twice a day, plus developing a regular flossing and rinsing routine can help keep cavities at bay – but they aren't a replacement for regular maintenance and cleaning by our friendly Airdrie hygienists!
Be sure you're scheduling your visits twice a year with our office. If you need any assistance whatsoever, don't hesitate to click here or give Airdrie Dental Clinic a call at 587-317-4161 (New Patients) or 403-948-3575 (Existing Patients) to schedule an appointment. We're always happy to help and look forward to hearing from you!
If you're looking for a dental hygienist online call our dentist in Airdrie @ (403) 948-3575 for all your family dental treatment and services requirements.