THE ORTHODONTIC BRACES CENTER IN AIRDRIE, AB
Early And Interceptive Orthodontics For Children
Early orthodontic evaluations by an Airdrie dentist might help prevent later, more complex orthodontic requirements. Teeth and jaws can be adjusted using Phase One or Interceptive braces to help your child form a healthy bite as they grow.
Invisalign For All Ages 6 - 80 Years
Clear, removable aligners require little maintenance. Simply take them out to eat, floss.
Damon Braces (Self-Litigating)
For moderate to severe tooth misalignment, conventional brackets, and wire systems are sometimes the best option. But that doesn't mean you have to sacrifice comfort and style!
The "trap door" mechanism used by Damon braces eliminates the need for wire ligatures or bands, which lessens the pressure on your teeth. Additionally, they are also available with ceramic brackets, which can complement your smile more naturally.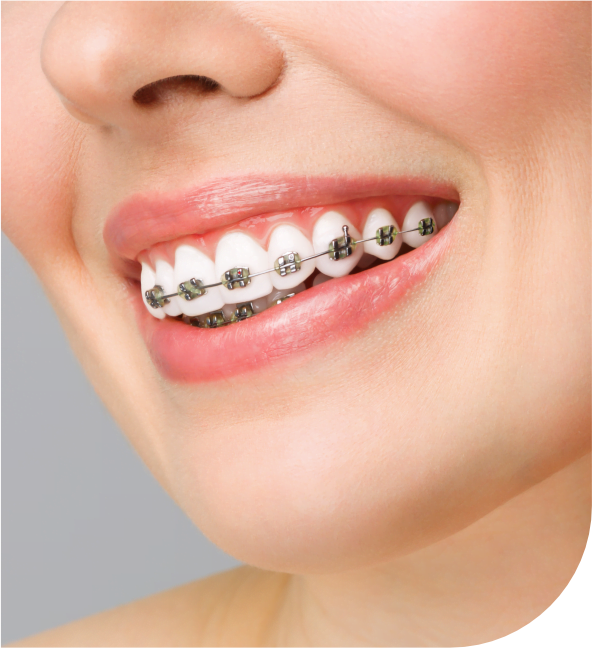 Looking For An Orthodontic Provider In Airdrie?
Our Airdrie Invisalign braces are great for people who don't want others to notice that they are wearing braces because they are nearly invisible.
Here at our family dental practice, Airdrie Springs Dental, we provide orthodontics and braces for adults, teenagers, and children. You can choose from the full selection of braces options that we offer.
What are braces and how do they work?
Braces are used to correct crooked teeth. Unlike traditional ones, braces do not attach to the teeth themselves, but rather to the gum line of your mouth. They typically take about nine months to fully straighten crooked teeth.
Straightening your teeth takes place by applying consistent and designed pressure on your teeth. This pressure can be from a physical wire, or in the case of invisible braces, from a tightening of the gum tissue around your teeth. This pressure gradually changes the shape of your smile over time, so that it is no longer crooked and can function properly.
Types of Orthodontic Braces
Invisalign is suitable for a variety of dental conditions. These include: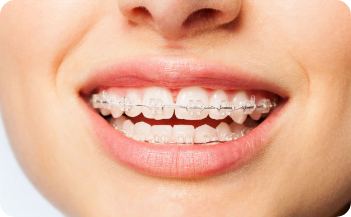 Ceramic Braces
Ceramic or clear braces are orthodontic appliances used to straighten teeth and correct bite issues. They are made out of rubber bands and clear or tooth-colored wires that are affixed to the surface of your teeth, giving them more discretion.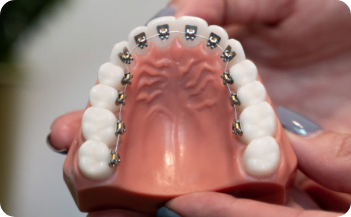 Lingual Braces
These include placing orthodontic brackets on the interior surface of teeth.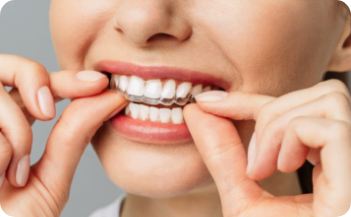 Clear aligners like Invisalign
Clear aligners/ Invisalign are orthodontic appliances that are a clear plastic alternative to traditional braces that are used to straighten teeth.
Benefits of Wearing Dental Braces
A straight, evenly spaced smile can lower your chances of:
dental decay

gum disease

TMJ dysfunction

deteriorated, fractured, chipped, and restored teeth
Your teeth can function more effectively the better they can occlude (bite) together. You'll find it simpler to maintain and clean your smile if there is less crowding or misalignment.
Which braces in Airdrie are the best for you? Contact one of our Airdrie dentists to schedule an appointment.
What type of patient is a good candidate for orthodontics braces?
Patients with the above-mentioned problems are good candidates for orthodontic braces.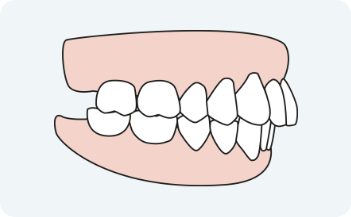 Overbite
This occurs when your top teeth are too far forward, sometimes pressing against the lower jaw.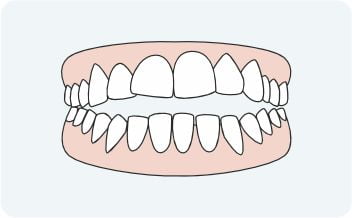 Open bite
In this case, the bottom teeth may be spaced too far apart. This can lead to problems with chewing food.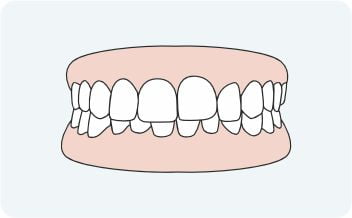 Deep bite
This occurs when the teeth are overhung or protrude in front of the upper jaw.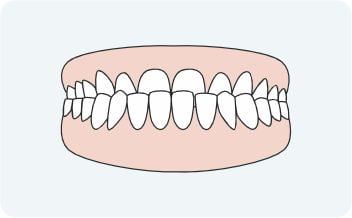 Underbite
Underbite and overbite can coexist in the same patient depending on the severity of the malocclusion.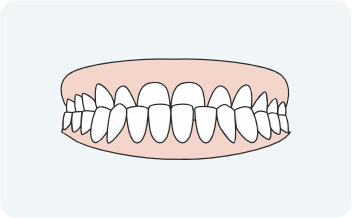 Reverse bite
Underbite and overbite can coexist in the same patient depending on the severity of the malocclusion.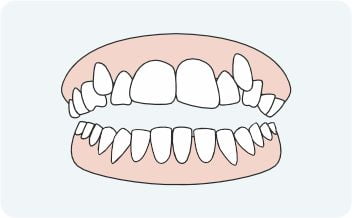 Crooked teeth
Straightening crooked teeth may require multiple appliances to resolve, especially in cases where there are a lot of tooth issues involved, such as a deep bite or crossbite.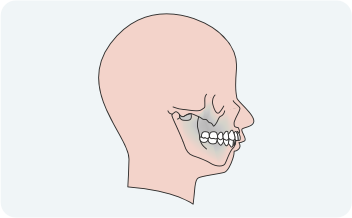 Jaw problems
Underbite and overbite can coexist in the same patient depending on the severity of the malocclusion.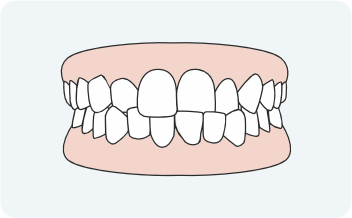 Misaligned
Orthodontic appliances can be used to fix teeth that are not aligned properly.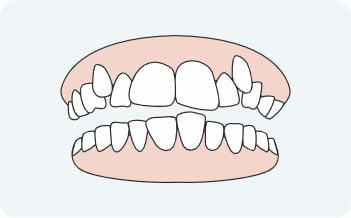 Overcrowded teeth
Orthodontic treatment may be recommended to correct overcrowded teeth.
How long does orthodontic treatment take?
The length of orthodontic treatment varies for each patient. The best way to determine how long it will take is by visiting an dentist.
Why Choose Airdrie Smiles Dental for Your Orthodontic Procedure
The worldwide symbol of kindness, comprehension, compassion, and joy is a smile. 
Right here in our Airdrie dental clinic, Airdrie Springs Dental has the team members and training to offer braces to our patients. By doing this, you can avoid having to visit other, unknown providers. Are you ready to find out more about achieving a straighter, younger-looking smile? Call our Airdrie Springs Dental office right away to schedule an orthodontic consultation.
How to find dentist for orthodontic procedure in Airdrie, Alberta
Step 1:
Get recommendations from family and friends
Step 2:
Research for Airdrie dentists in your area online
Step 3:
Check for years of experience
Step 4:
Check for testimonials, including before and after photos of patients
Step 5:
Visit a local Airdrie dentist's office
FAQs on Orthodontic Treatment